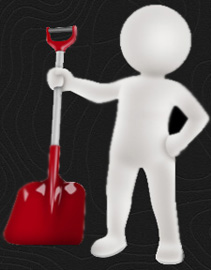 Our Professional Snow Removal Service
From the first snow flakes that fall to the March and April blizzards we get more than our share of snow in Maine. We're used to our cold, snowy winters, but that doesn't mean we like dealing with it on our driveways and parking lots.

Robert's Snow Removal in Biddeford is an insured business within the state of Maine. We ensure strict control over the quality of each job we contract, and we guarantee our work. With a well-trained staff as well as high quality equipment, Robert's Snow Removal offers a range of services including plowing, shoveling and sanding/salting.

Call us in the fall before the snow flies for a price quote on our snow removal plans. Since every home's needs are different, we'll be happy to meet with you and evaluate your needs.